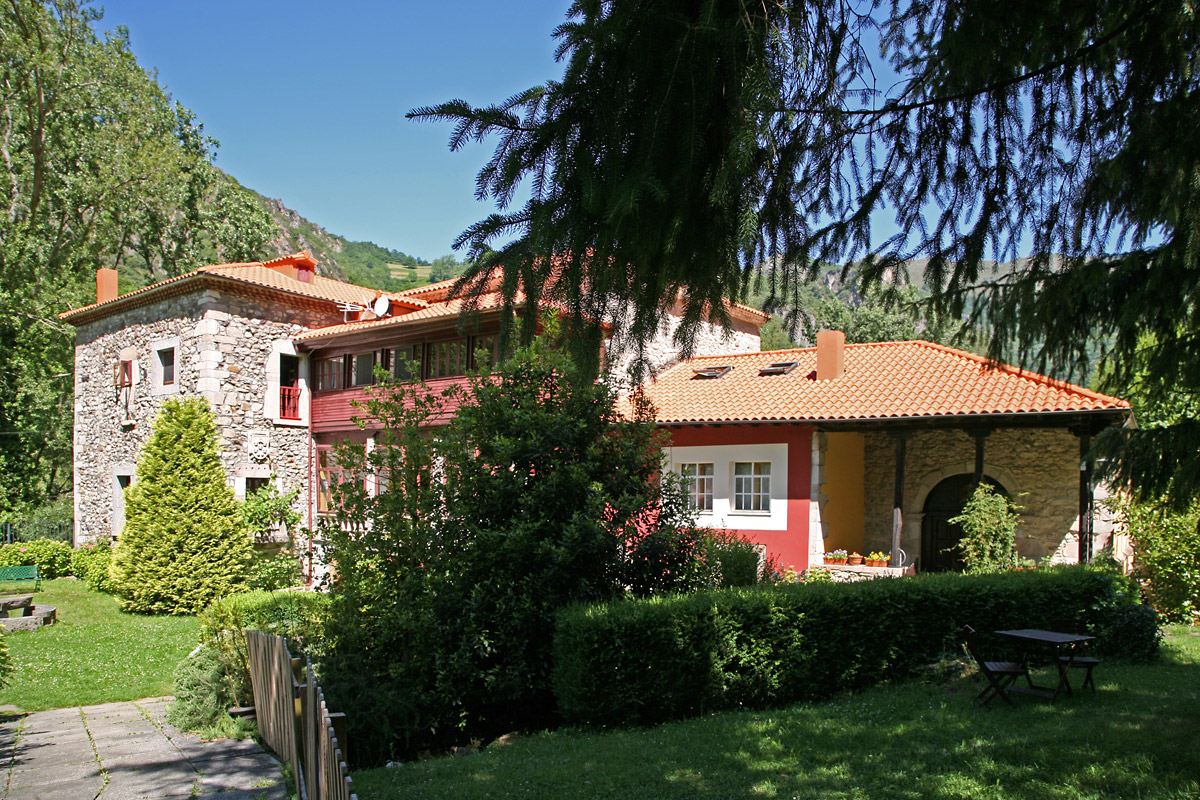 Palacio Alvaro Florez-Estrada
**
A 13th to 14th-century mansion with extensions dating from the 17th and 18th centuries, listed as a Wholly-Protected Historical-Artistic Monument.
The famous liberal economist and politician who lends his name to the hotel was born here in 1766. He was christened in the chapel belonging to the mansion and was also married there to Juana Queipo de Llano, a niece of the Counts of Toreno.
Location
From Madrid, take the A-6 towards Oviedo and then, on the AP-66, take the Barrios de Luna-Villablino exit to Puerto de Somiedo. From Oviedo, take the A-63 to Grau/Grado, and then the N-634, AS-15 and AS-227 towards Belmonte and Pola de Somiedo.
More details
Rooms
Its 10 bedrooms are all different, given the special characteristics of the mansion, with walls that are over two metres thick. The goal has been to make it comfortable in appearance whilst maintaining its antiquity. Its windows offer spectacular views of the surrounding countryside. Breakfasts cared for based on products of proximity and fair trade. The hotel boasts reading, meeting, TV and games rooms, as well as both a present-day and 18th-century library, swimming pool tennis court, etc.
What to see and do
Somiedo belongs to mountainous Asturias, both mythical and magical; the Asturias of bears, water nymphs and gold, an area that deservedly boasts the titles of Nature Park and UNESCO Biosphere Reserve. Any one of its corners is an authentic gift for the senses. Its lakes and mountains, with traces of the Celts, and its teitos (migratory herdsmen's broom-thatched cabins) are worth seeing and saving in one's memories.
Services
Piped Music
Internet
Hair dryer
Minibar
Safe-deposit box
Fireplace
Lounge
Library
Meeting room
Children's games
Garden
Terrace
Swimming pool
Car park
Laundry
Rates
High season

15th July to 15th September

Single room: 70 €
Double room: 90 €
Double Special: 110 €
Breakfast: included
Low season

Rest of the year

Single room: 60 €
Double room: 75 €
Double Special: 95 €
Breakfast: included
All prices in euros. VAT included. Breakfast, lunch or dinner: prices per person.
Contact
33840 Pola de Somiedo. Somiedo

Principado de Asturias. España
Telephone :  (+34)  985 763 709
Telephone 2:  (+34)  616 170 018
Fax:  (+34)  985 763 709
Owner:
 Manuel Galán Gonzalez-Pardo